DMG MORI Medical Excellence
DMG MORI supports customers in all phases - from greenfield consulting, process development to consulting on regulatory issues, e.g. ISO13485 or FDA.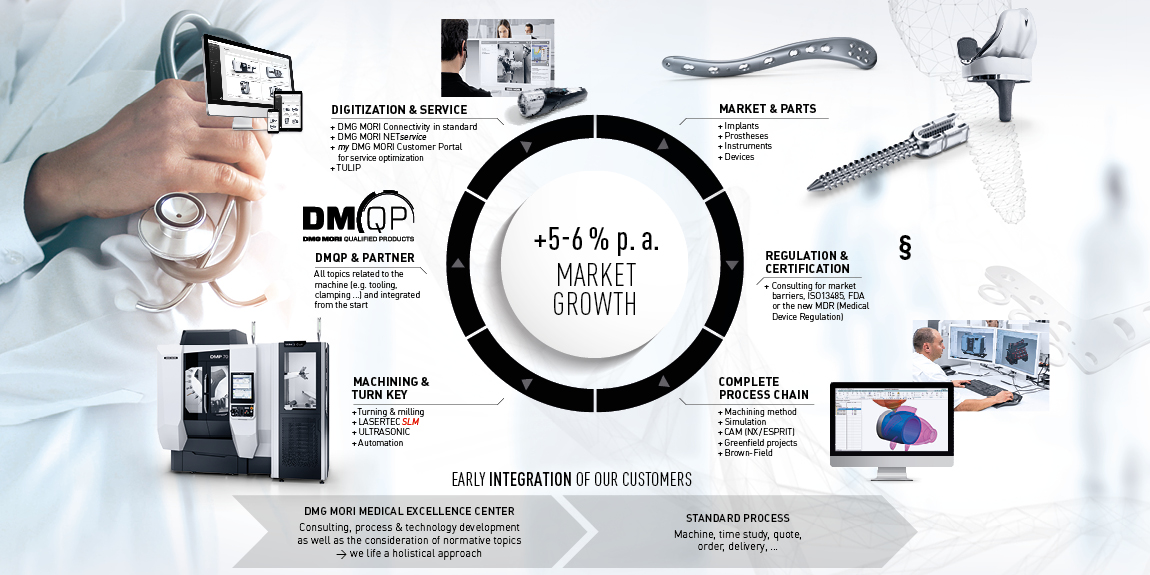 Medical at a glance: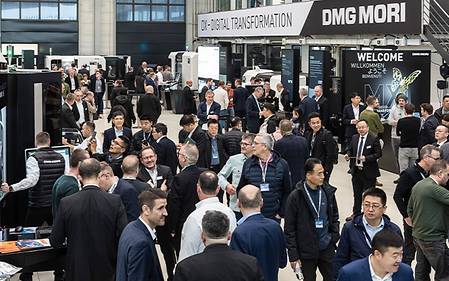 Machining of the complete material mix:

Degradable Mg alloys, e.g. DMP 70 with fire extinguishing system and two-stage flame detector
High-strength plastics, stainless steel and titanium with speedMASTER spindles up to 30,000 rpm or HSC spindles up to 60,000 rpm
Hard-brittle materials (e.g. ceramics) and composites with ULTRASONIC
SMAs (shape memory alloys) or polymers: Developing reliable machining strategies

Workpiece optimised automation:

Flexible automation for a batch size of 1, e.g. for just-in-time production of custom-made patient implants
Automation for mass production, e.g. for standardized components such as screws with the SPRINT or MULTISPRINT

DMG MORI Technology Cycles, e.g. ATC for the best surface finish
Applications and Machines
Medical Excellence of DMG MORI
Based on its wide-ranging product portfolio, DMG MORI develops optimum manufacturing solutions for its customers from the medical technology sector. In the DMG MORI Medical Excellence Centers, set up specifically for this purpose at DECKEL MAHO Seebach and at the DMG MORI site in Wernau, the experts of the machine tool manufacturer realise innovative turnkey solutions for both industry giants as well as smaller companies and suppliers that enable cost-effective production. Engineers are involved early on in the development phase of our customer's projects. So they learn a lot and integrate the knowledge thus gained in the construction of our machines and components in order to design ever more efficient manufacturing solutions.