IMOCA 60 Skipper: Kojiro Shiraishi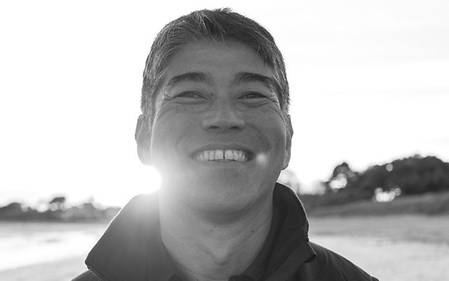 Kojiro might have become a professional golfer, a baseball player or an astronaut – if he hadn't heard of Yukoh Tada and his adventures. Tada was the first Japanese person to win a round the world sailing race. The then 17-year-old Kojiro from the coastal town of Kamakura did everything he could to get to know the experienced skipper in person. With success. As his mentor, Yukoh Tada went on to make a considerable contribution to Kojiro also devoting his heart and soul to sailing. At the age of 26 he sailed solo around the world and became the first Asian to reach the Vendée Globe finish line in 2021.
To mentally and physically prepare himself for a regatta, Kojiro practices the Japanese budo discipline Iaido – the art of drawing a sword – and meditates regularly. Time spent together in the team house in Lorient is also an important part of his preparation. Not least because of the cooking skills of his PR manager, Shota.