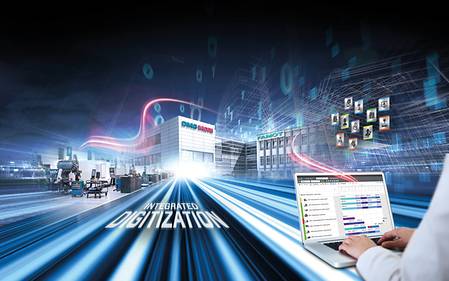 You are warmly invited to the Grand Opening FAMOT in Poland from 09th to 12th October 2018. After the finalization of our investment of more than 60 Mio. € into our production facility – the total factory space was increased to 50,000 m² – we are proud to present to you:
DIGITAL FACTORY – Integrated and digitized production processes
NEW ASSEMBLY HALLS for 2,000 machines per year
NEW SPINDLE PRODUCTION AREA with assembly line
NEW LOGISTICS with optimized material flow
Experience the latest trends and innovations from the areas of Digitization, Automation and ADDITIVE MANUFACTURING as well as the full range of locally produced CLX / CMX series.
Next to 17 high-tech exhibits, we will be presenting customized technological turnkey solutions at the DMG MORI Technology Excellence Centers: Aerospace and Die & Mold.
We look forward to your visit!

LOCATION

FAMOT Pleszew Sp. z o.o.
ul. Fabryczna 7
PL-63-300 Pleszew

Opening Hours

Daily from 9 am to 6 pm
After work party daily from      
6 pm to 9 pm






YOUR CONTACT PERSON

Karolina Wysocka
karolina.wysocka@dmgmori.com